Invisalign Bolton - Your Trusted 5 Star Expert
If you're looking for affordable Invisalign near you in Bolton from a highly experienced dentist, our top rated modern clinic can help. Invisalign clear braces are now one of our most popular orthodontic treatments thanks to their simplicity, low cost and fantastic results.
Show your smile, not your braces
Nothing is as important as a genuine and heartfelt smile. Whether in your professional life or when you are socialising, an attractive smile can help you feel happier and relaxed since making the right first impression matters so much nowadays!
If you've ever wondered about how improving your smile can help you feel more confident, Invisalign® might be for you. With the Invisalign® clear brace system you can have the stunning smile you always wanted, without having to wear the traditional, metal braces.
Top rated Invisalign dentist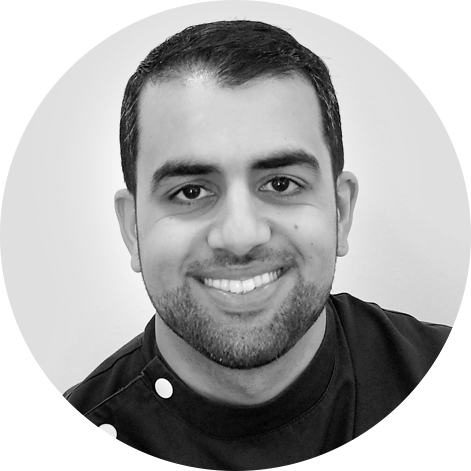 Our principal dentist and practice owner, Dr Riaz Mitha is highly experienced in cosmetic dentistry and has trained with some of the world's best specialists. He has a passion for orthodontics and specialises in the hugely popular clear brace system, Invisalign.
Dr Riaz Mitha is a well respected member of the General Dental Council and our clinic is regulated and monitored by the Care Quality Commission (CQC). You can rest assured you are in safe hands with our team of experts.
How much does Invisalign cost in Bolton?
We have ensured that our Invisalign treatment prices are extremely competitive when compared to other expert cosmetic dentists near us in Bolton. Our prices, therefore, start from £2000.
For more information about our range of treatments, please see our latest prices and offers.
5-Star Google review for our Invisalign treatment
"Excellent dentist, can't recommend Riaz, Jill and the team highly enough. I initially went here for a brace, they were very upfront about the fees where I felt others had not been, and have stayed on here, I wouldn't trust anyone else now!"

Invisalign® - the clear choice
Invisalign® can help treat a variety of orthodontic concerns. Studies have shown it can be better for your dental hygiene during treatment than the traditional metal braces that can't be taken out when you brush your teeth or eat.
Your treatment is nearly invisible, almost no-one will be able to tell you are wearing Invisalign®.
You will also smile more during and after your treatment because you can remove Invisalign® to eat, drink and brush your teeth whenever you like.
Invisalign vs metal braces - the key benefits
What are the six main benefits of Invisalign® over a traditional wire brace treatment?
✔️ It's customised to fit your teeth
✔️ Clear braces are virtually invisible - we doubt anyone will even notice you have them
✔️ Since there are no wires or brackets there is less chance of teeth irritation
✔️ Your dental hygiene regime is easier - you can take Invisalign out for brushing and flossing
✔️ We can predict how long you will need to wear the braces prior to treatment
✔️ We can show you images of how your smile and teeth should look once the treatment has finished
Before


After


Treatment time: 12 Months
Before


After


Treatment time: 9 Months
Invisalign® Fact Sheet
View this essential fact sheet from Invisalign®that explains the key facts and main benefits of the clear brace treatment.