Cosmetic Dentistry in Bolton
If you're looking for expert, affordable and highly effective cosmetic dentistry in Bolton, our trusted, friendly and modern clinic can help.
You will benefit a fantastic range of competitively priced cosmetic dental treatments, a highly experienced cosmetic dentist and 0% interest free finance options.
Meet your expert Cosmetic Dentist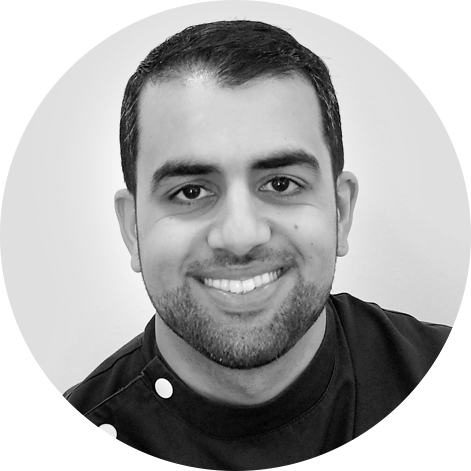 Cosmetic Dentist, Aesthetic Dentist and Implant Surgeon
Following your consultation to discuss your options and then agree a treatment plan, you will be treated by our highly skilled practice owner and principal dentist Dr Riaz Mitha (GDC no: 81943). With over 16 years extensive experience, Dr. Riaz has a real passion in cosmetic dentistry and has also trained some of the world's finest dentists.
How we can help you smile with confidence
Cosmetic dentistry involves procedures with the aim of improving the overall appearance of your smile. Whether you want a dazzling "Hollywood smile makeover" or a more conservative look, we can cater for your every need. A beautiful smile can have a positive impact on your self-confidence and self-esteem.
If you are not born with beautiful teeth, or if your smile has lost its sparkle due to ageing and from the effects of drinking tea, coffee and red wine, we can create the beautiful smile of your dreams. Modern cosmetic dentistry gives you the chance to smile with confidence.
At Dental Design Studio each treatment is customised to your individual requirements and we value your input at each stage of the process and we use only the best technicians from all over the world to craft your restorations so you can be rest assured your teeth will look natural.
Our Cosmetic Dental Treatments
"We shall never know
all the good that a
simple smile can do" Mother Teresa
Take the next step, call
01204 856833
today for a
Smile Consultation
Cosmetic dentistry review from Google My Business
"Superb Dentist wouldn't go anywhere else. Riaz did everything I ask for for me to get the ideal results I wanted. I didn't want braces to completely straighten my teeth I was happy with my own natural look. However my teeth was really thinning so I asked for composite veneers and he did a perfect job can't thank him and his team enough.

All my family have now been to Dental Design Riaz and his team are caring professional and very committed in every aspect from customer care to complete treatment. Highly Recommended. Quality of dentistry of the highest level.

Thank you Riaz, Jill & Yasmin 5***** service all round. Photos speak for themselves"